How to Extract text from Images using Google Photos App
Sometimes you want the text from an image. For instance, a quote from an image, the address from the photo of a restaurant bill. There are many OCR services online for this. Now you can also use Google Photos. It is a reliable service to save our photos in the cloud. It is also bundled with all smartphones.
Google Photos comes with Google Lens which uses visual analysis to obtain useful information from any image. We can make use of it to extract any kind of text from an image.
Steps to be followed
Open Photos app & select the image.
Click on Google Lens icon.
Wait for sometime till the analysis of lens is done.
Select Text Selection from the popup.
The best thing is, it also supports your regional language. I tested it with my mother tongue Tamil, it worked fine. Sometimes it fails if the image input is not so clear or too blurry.
You may also like - How to resize images
Examples
Check the below image taken from my mobile. Lighting was not so good while the image was shot. Google lens is smart enough to pick the text from the t-shirt of my friend standing behind the bottle.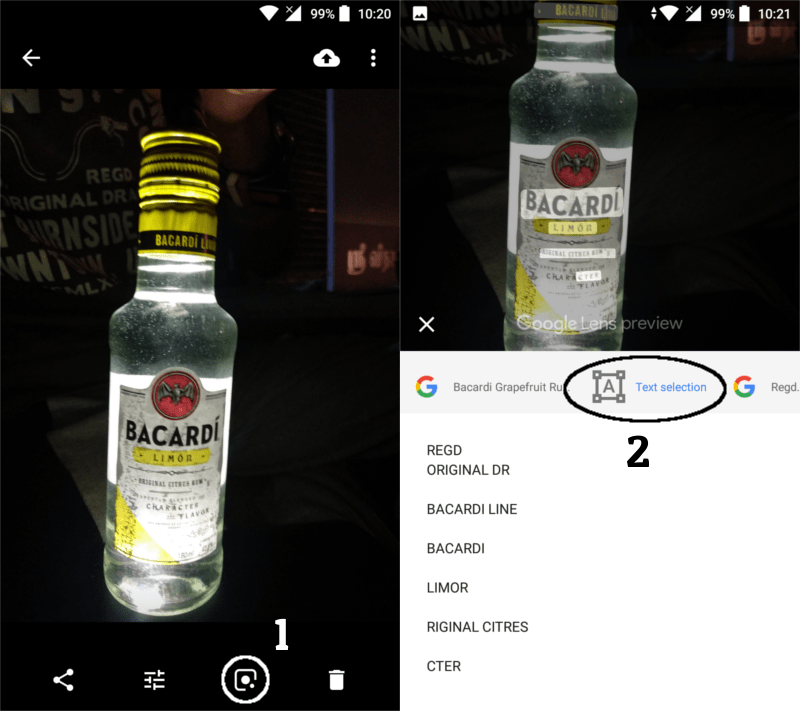 This is a photo of a hotel bill. It has the smaller black text on white background. All the text has been captured in this case.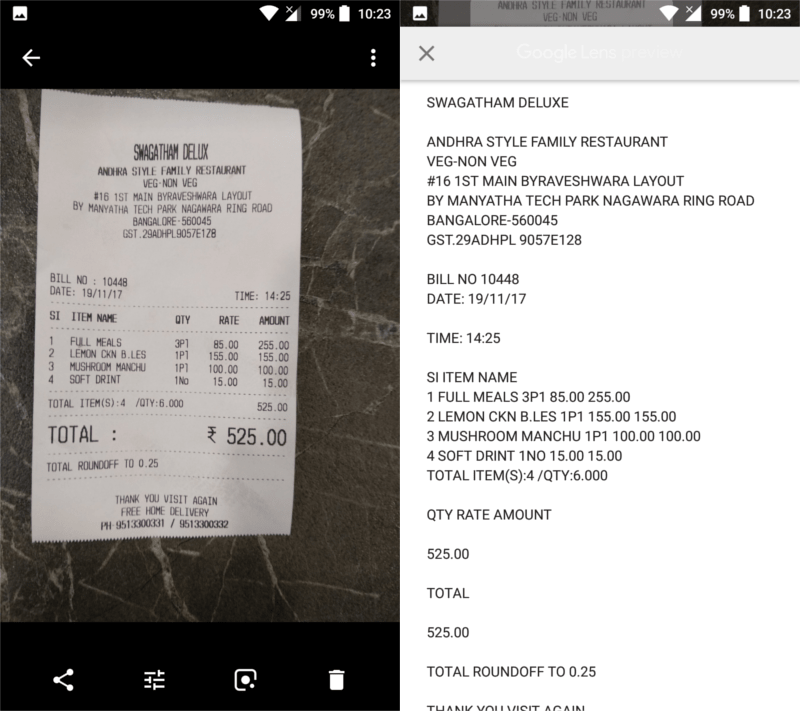 It's an image of a quote. Fonts are big and the OCR here is accurate.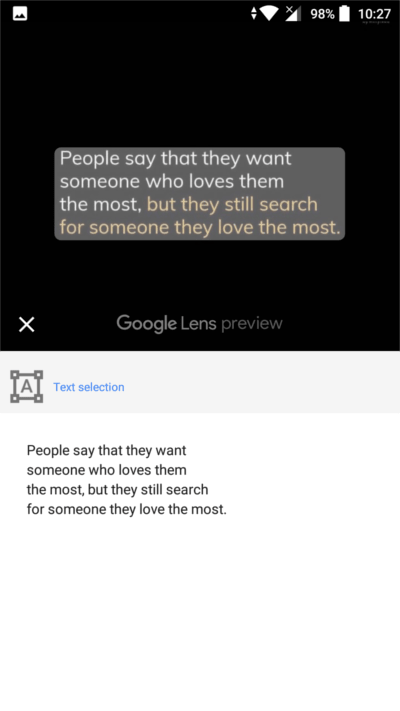 Let's give a challenging task to Google photos. When given an image of a handwritten passage, It was able to do a decent work. The text detection here is appreciatable.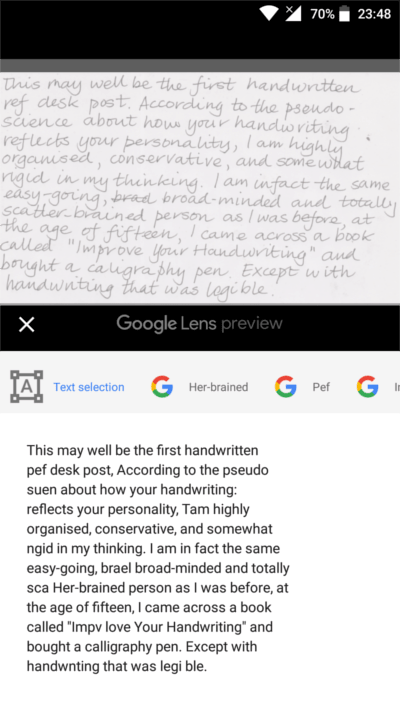 I have built an app to check the things that matter to you the most with a single click. If this interests you, you can give it a try on getradar.co.